REST-COAST held its first Summer Workshop on 13 to 15 March 2023 in Maldonado, Uruguay. The "Innovative research and management for coastal restoration" workshop held at the Centro Universitario Regional del Este (CURE) was a significant event that addressed a wide range of issues related to coastal management and restoration. The workshop was attended by researchers from the USA, Uruguay, Brazil, and representatives of the REST-COAST pilot areas, including Spain, Poland, and France.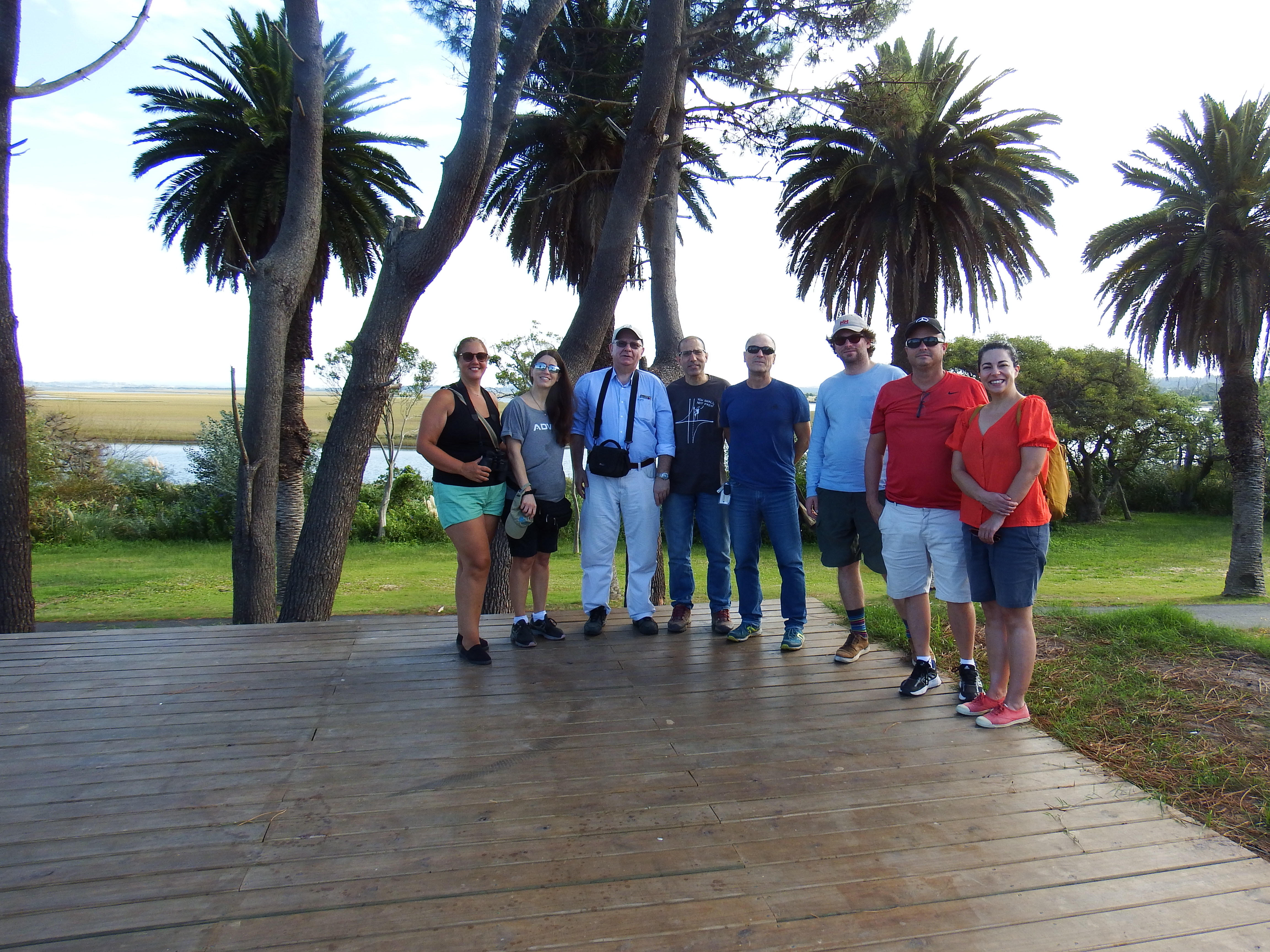 Group photo of the REST-COAST summer workshop participants
The discussions at the workshop covered various aspects of coastal restoration, such as the financial aspects of restoration projects, the use of nature-based solutions for coastal restoration, and the application of coupled modelling systems to assess risk reduction and study the protective role of nature in different marine systems like lagoons, sand barriers, and estuaries/deltas.
The meeting provided an opportunity for researchers from different countries to share their experiences and present case studies from their respective regions. The discussions helped to provide an overview of the reality of coastal degradation and restoration efforts at various levels.
The workshop concluded with a field visit to the "Laguna Garzón" and "Laguna de Rocha," two pristine protected lagoons with unique dynamics of breaching and closing. These dynamics allow for an intermittent water exchange between the lagoon and the sea, regulating the fauna and chemical conditions of the lagoon and providing a suitable environment for over 200 bird species in the area. This field visit allowed the participants to observe firsthand the impact of nature-based solutions in coastal restoration efforts and provided a valuable learning experience for all the attendees.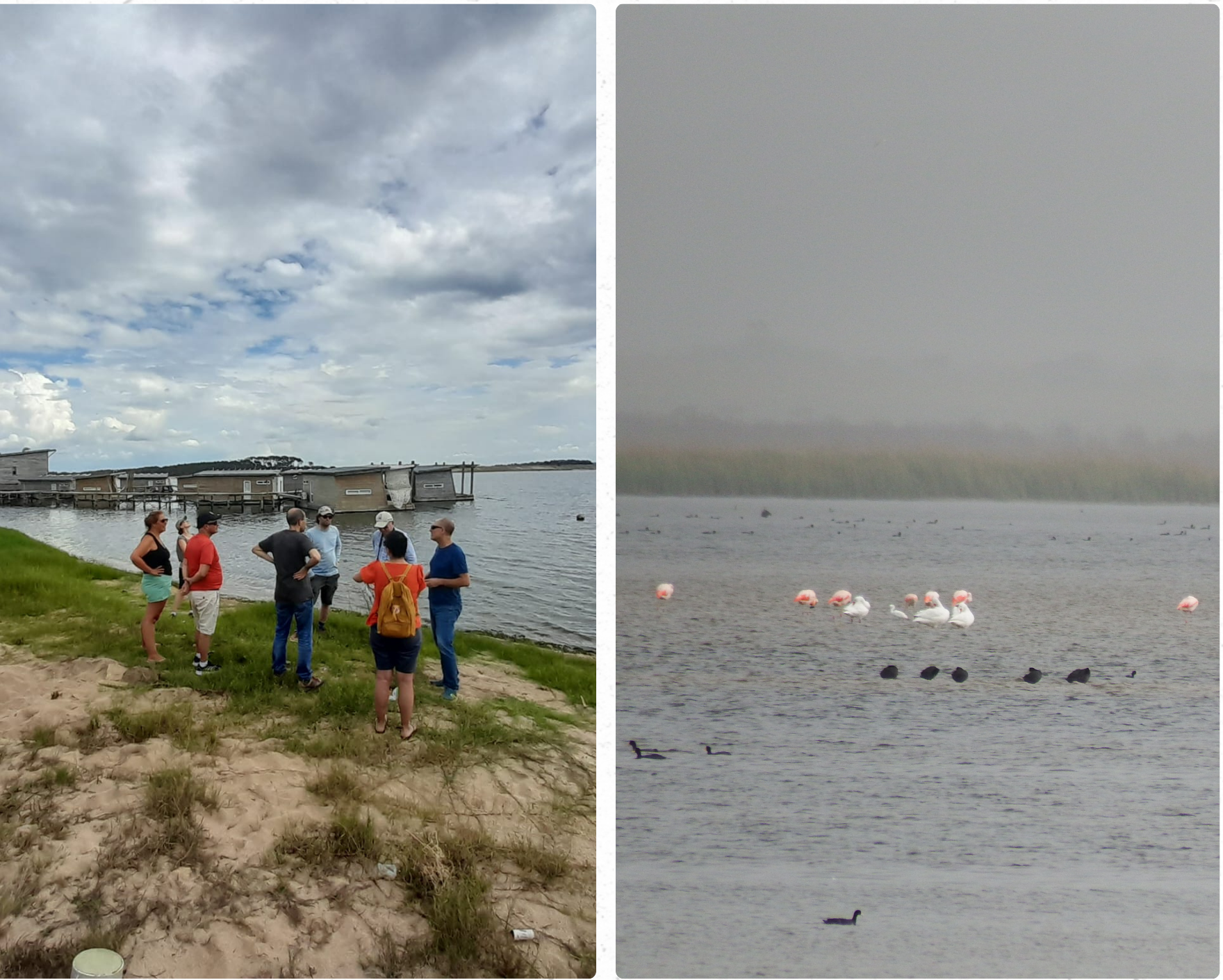 Photos from the Laguna Garzón and Laguna de Rocha
Overall, the workshop was a significant event that brought together researchers from different countries and helped to foster collaborations and partnerships towards more effective coastal restoration efforts globally. The discussions and presentations at the workshop provided valuable insights and recommendations for policymakers and practitioners working in the field of coastal management and restoration.